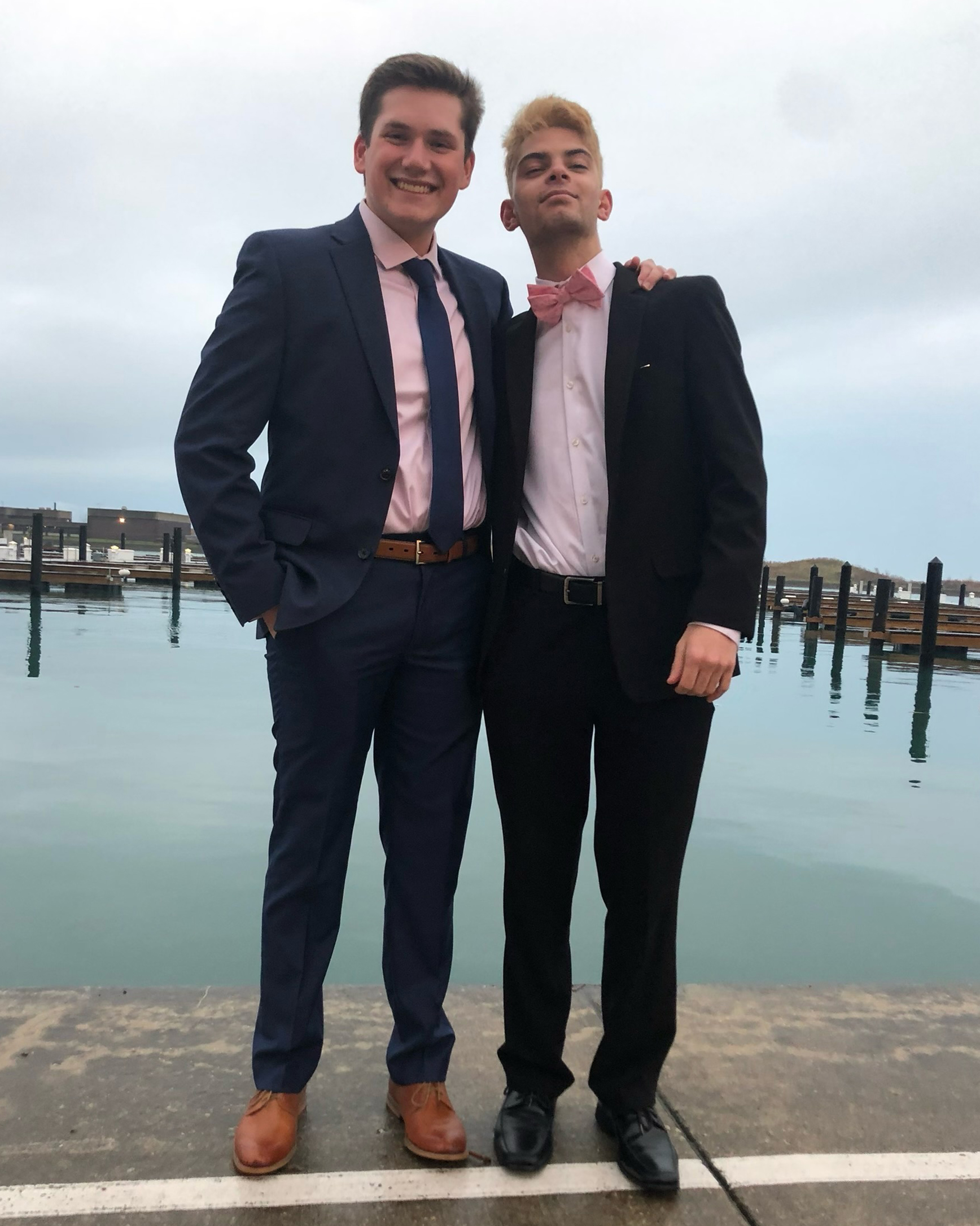 It is with deep regret the Fraternity announces the passing of Brother Zach Massey, Michigan State '24, (left) at age 20. The strength of Beta's brotherhood is with his family and the Gamma Psi Chapter during this difficult time, including his Beta father Jerry Massey '92, and Beta brother Drew Massey '22.
This unexpected loss is a reminder to brothers the importance of continued conversations on mental health. In lieu of flowers, gifts can be made in his honor to the National Alliance on Mental Illness of Michigan.
In memory of Zach, the flags at Beta's Administrative Office in Oxford, Ohio, were lowered to half-staff for eight days from December 20 to 27, 2022, symbolic of "eight earnest young men" of his same age who founded Beta Theta Pi on August 8, 1839.
May Brother Zach Massey, Roll No. 1769 on the official roll of the Gamma Psi Chapter of Beta Theta Pi, rest in peace. Forever in ___kai___.