Peter F. Greiner Leadership College
Connecting the Beta Spirit with our principled future
Peter F. Greiner Leadership College
The Peter F. Greiner Leadership College provides leadership and personal development training and education for Beta Theta Pi undergraduate members. Conducted during the Fraternity's General Convention, the Leadership College curriculum aims to connect current leadership topics reflective of the changing landscape of society with traditional fraternal values. As a result of gifts from loyal friends and family members, this program is named in memory of Peter F. Greiner, Minnesota '51, former General Fraternity President, vice president and district chief.
Leadership College Highlights
Over the three days of Beta's annual General Convention, Leadership College attendees participate in a unique track tailored to their future careers and personal development.
At the 183rd General Convention, Leadership College was themed "Leveraging Beta in Your Career and Personal Development." Participants connected directly with Beta alumni who have gone on to become titans of industry. Attendees also harnessed their strengths, learned from alumni and career experts and developed a plan to begin preparing for and attacking their career.
Programming for Leadership College at the 184th General Convention has not yet been finalized. Stay tuned for more information to be released in spring 2023.
"Friendship gave our Order birth…"
Essential Information
Who
Any undergraduate Beta attending the General Convention who is not serving as a chapter delegate
Where
Renaissance Dallas Addison Hotel
15201 Dallas Pkwy
Addison, Texas 75001
When
August 3-6, 2023
Deadlines
Registration details, including fees and deadlines, will be published in early 2023.
Questions
If you have questions about the Peter F. Greiner Leadership College, please contact the Administrative Office at 800.800.BETA.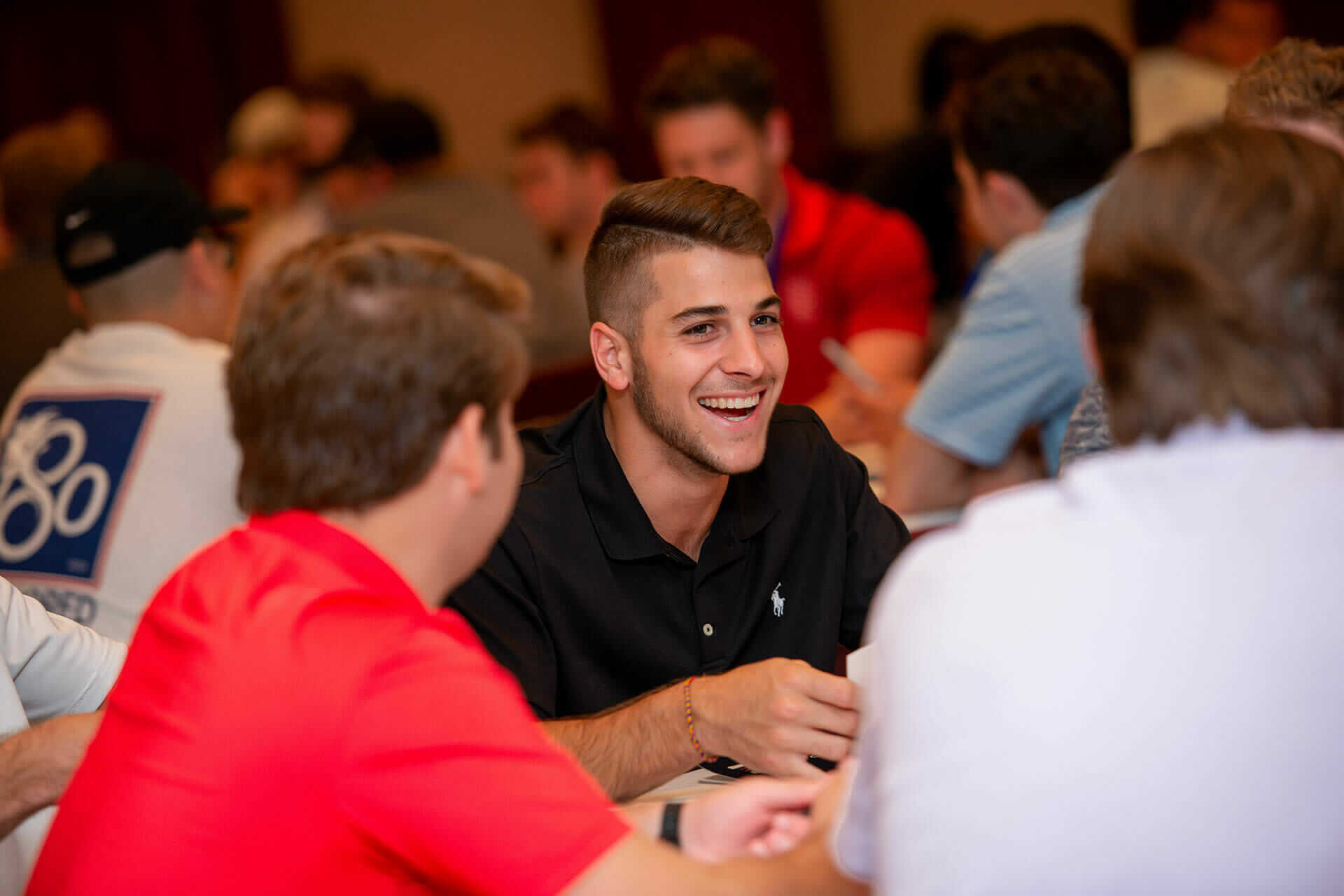 $299
Registration opens in spring 2023. Chapters will be billed for attendees on their August 2023 chapter statement.