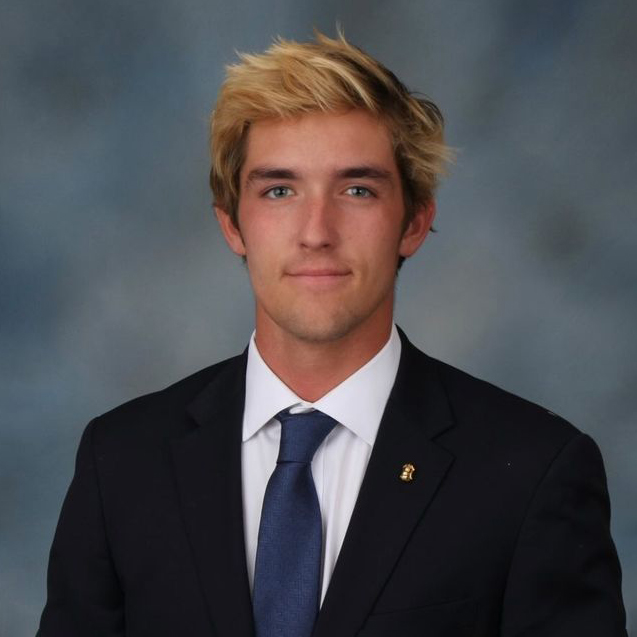 Braeden Boyle, High Point '24, was selected by the North American Interfraternity Conference (NIC) to join the 2023-2024 IFC Advisory Council. Six fraternity men from across the United States were selected to be on the prestigious NIC board.
"We are grateful for these young men and their commitment to the fraternal movement," said Will Foran, NIC Chief Operating Officer. "They play a critical role in continuing to enhance the resources available to Interfraternity Councils by providing strategic feedback and intentionally engaging with other fraternity leaders. We appreciate their willingness to volunteer their time over the next year."
Brother Braeden is the first fraternity man at High Point to lead the Interfraternity Council in consecutive terms. The fraternal community is in a good place thanks to his leadership. During his first term, he oversaw updates to the bylaws, the creation of new educational programming on topics like alcohol, High Point's largest recruitment and the addition of two new executive positions for membership and diversity, equity and inclusion.
He has also worked diligently with High Point's admissions department to bring fraternity and sorority life to the forefront of their conversation about on-campus activities for prospective students. He continues to maintain great relationships across campus departments for Greek students and IFC, including with campus security, campus enhancement and student life.
On top of his time as a fraternity leader at High Point, Braeden was also recently elected as class president. He serves as a student conduct board member in the Office of Student Conduct and a member of the student government executive council.
Braeden's hard work connecting aspects of Greek Life across the university has not gone unnoticed. In 2023, he was named Class of 2024 Man of the Year, 2022-23 Extraordinary Leader, Most Influential FSL Leader, and Student Justice of the Year. He was also presented the SGA Award for Distinguished Service.
All six fraternity men were selected from different NIC organizations and universities across the United States. The five others joining Braeden include: Greg Abraham, Sigma Nu, of University of Arizona; Rocco DeLorenzo, Chi Psi, of Cornell University; Chris Higby, Sigma Phi Epsilon, of The Ohio State University; Charlie Schimmel, Tau Kappa Epsilon, of Louisiana State University; and Jake Sherman, Delta Tau Delta, of University of Missouri. Each of these undergraduate students have served on their respective campus IFC and held numerous chapter leadership positions.
# # #
The North American Interfraternity Conference (NIC) is the trade association representing national and international men's fraternities, including a diverse range of culturally and religious-based organizations. The NIC's member organizations boast more than 6,000 chapters located on more than 550 campuses in the United States and Canada, with approximately 250,000 undergraduate members and nearly 4.2 million alumni.