Portland Alumni Appreciation Dinner
Showing gratitude to the Fraternity's loyal brothers and friends
Alumni Appreciation Dinner
Several times throughout the year, the Beta Foundation hosts regional alumni appreciation dinners where local brothers and guests gather for an evening of fellowship and an opportunity to meet the Fraternity's Board of Trustees. The invitation is open to all who desire to either rediscover or restrengthen their bond to our Great and Good Fraternity.
Essential Information
Who
Portland-area Betas and guests
Where
Waverley Country Club
1100 SE Waverly Dr
Portland, OR 97222
When
April 28, 2023 | 6:30 p.m.
Cost
$65 per attendee
Questions
For additional help, please contact Chief Foundation Officer Phil Fernandez at phil.fernandez@beta.org or 800.800.BETA.
Quick Links
Register Today
Click the button below to register. Reserve your seat by April 21.
Register
"Once a Beta, Always a Beta, Everywhere a Beta."
View attendance costs and follow the link below to reserve your spot at the Alumni Appreciation Dinner. We look forward to seeing you!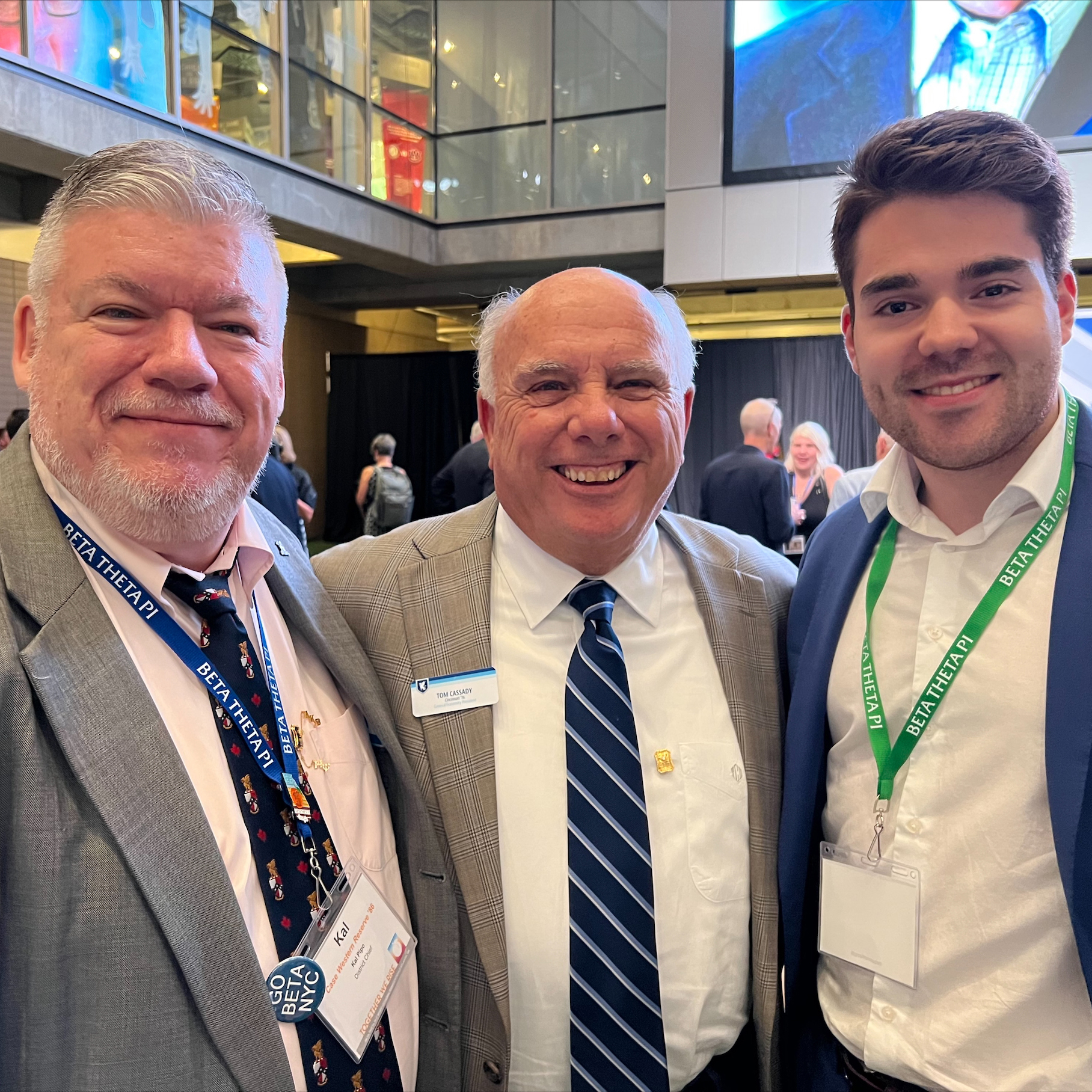 $65
Registration is currently open for all area brothers and their guests. The deadline to reserve a seat is April 21.
Register